Welcome To The Online Home Of The Jamestown Harmony Express!
Use these links to learn more about our organization and our activities:
Chartered September 5, 1986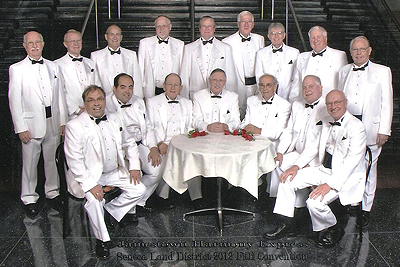 Jamestown Harmony Express Chorus
Seneca Land District Fall 2012
Seneca Land District AA Chorus Champions 91,92,95,96 & 98
Most Improved Chorus 2009


DAVID LEWIS
Music Director

DAVID KING
Assistant Director


DAN McLAUGHLIN
Music Coach


THOMAS GALBRAITH
Assistant Director

Photos by Muddle Photography.

Photography by Marwood Studio





© 2000-2023 Jamestown Harmony Express. All Rights Reserved.